Startup Grind: Do You Work from Home or Incubator?
You've nailed down how to start a business.  That's great! Now, should you spring for an incubator space or run everything out of your home? Here are the pros and cons for each.
When it comes to deciding how and where to begin a start up company, there are generally two options that appeal the most to budding entrepreneurs. Working from home and working in an incubator space.
Your working environment can define the way you grow your business, so it's important to choose a space that works best for what you want to achieve.
Both options have their appeals but they also can have their downfalls. Neither one is perfect so it is a good idea to take a thorough look at each to make the best decision for you and your business. What works for one person may not be the best choice for you, after all.
Today I'll be sharing the pros and cons of each.
Working From Home
There's a certain appeal when hearing the words "working from home". Who wouldn't want to conduct business in the comfort of their pajamas? As appealing as it can sound, it's a good idea to take a closer look before deciding if it is the right choice for your business.
Pros
You'll save money. The cost to begin a company at home is ultimately a lot less than any other option as you don't pay rent for space or needing to keep certain extra utilities running
Set your own hours. There's a certain kind of freedom that goes hand-in-hand with being able to choose when you work and for how long you'll work each day.
No commute. Just get up and go to the home office and start working. This can also save you money as you won't be using up as much gas to head to an outside office somewhere farther away.
Can spend more time with family and friends. With being able to set your own hours, it can be a lot easier to spend with your loved ones. If there's an event during the middle of a weekday, it's a whole lot easier to set aside work and pick it up when you get back than it is to ask someone for that time off.
You can potentially claim a home office tax deduction. With a specific place in your home dedicated to your business office, you can see if you are able to claim a tax deduction.
Ultimate customization. With the freedom of working at home comes the freedom to fix up your office in any way you want. If you were to try and rent out a place somewhere else, you might not have the capability of reorganizing furniture or placing up a big poster of your favorite band.
Cons
Can be more difficult to stay focused. It can be a whole lot harder to keep your concentration when it is so easy to take a break and another break after that. Without a strict amount of personal discipline, you might have trouble getting as much work done as you could have otherwise.
Clients might not enjoy visiting your house. It can feel a little unprofessional to a potential client to conduct business at a home rather than an office. It might give the wrong impression.
Personal life intermingles with your professional life. Working at home can make it a whole lot easier for your friends and family to barge in when you are trying to get things done. It's always a possibility that people might show up unannounced and will break up your concentration and take up your time.
Some neighborhoods don't allow home businesses. Make sure to check if your community will allow you to run your business at home, as some places don't allow certain kinds of home businesses.
It can feel lonely. You'll have to work without that camaraderie and friendship with fellow co-workers. It can get tiresome to be alone all those hours without any like-minded companions to interact with.
Working in an Incubator Space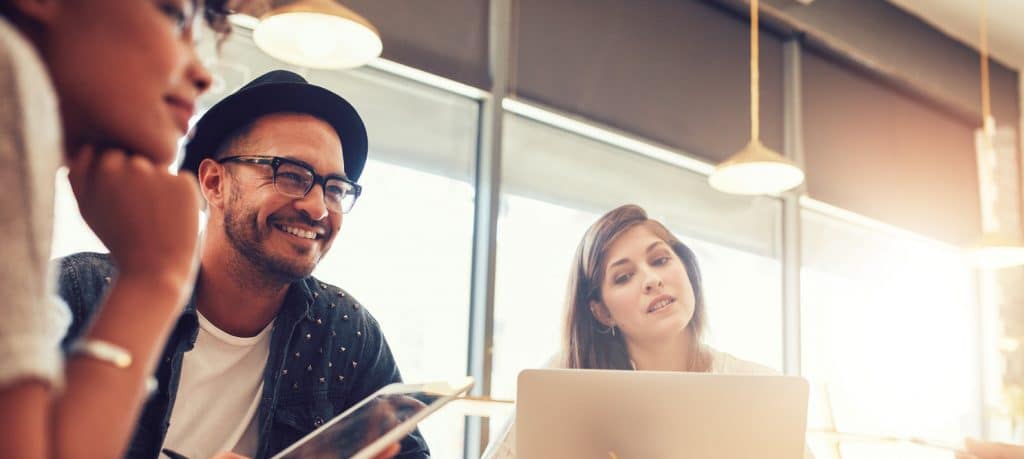 This kind of environment is great as both an avenue for learning the ropes of the business and getting experience in the field while giving you a chance to interact with fellow entrepreneurs. However it isn't the best choice for everyone, so go over all the facts before deciding if an incubator space is right for you.
Pros
You will learn a lot. Being able to work side-by-side with someone with a lot of experience and knowledge will give you a lot of insight in the business. You can learn all the best habits for a successful entrepreneur. You'll have the chance to ask questions and get your own experience all from a mentor who wants to help you.
Growth can happen more quickly. Due to the way an incubator space functions, chances are high that the growth of your business will be greater and faster than it would have been otherwise.
Spend time with other like-minded entrepreneurs. Often an incubator will be helping multiple people at the same time. This presents a great opportunity to learn together and you can get through general entrepreneurial mistakes together.
Always have a support system. With your mentor and fellow entrepreneurs nearby, you'll never have to deal with anything on your own. You can get your questions answered and you can all help each other.
You'll have access to general office accommodations. You can have access to computers, the Internet, and other kinds of equipment that you might not have if you were to work from home.
Can give your business added benefits. Incubator spaces have workshops you can attend to help you learn different skills.  There are also demo days where you get a chance to pitch and receive feedback with no penalty!
Cons
You'll need to apply and be accepted for entry to an incubator. The process for being accepted into an incubator space can be quite competitive.  However, many incubators also have co-working space where you can go and interact with like-minded entrepreneurs.
It requires you to commit to a set amount of time. Generally, this is between one to two years, but each program can be different. Some start up businesses might not find it appealing to be tied down for that length of time.
There will be a schedule to follow. You won't be able to wake up at noon and come into the office in your pajamas. Your mentor will set a schedule and you'll be expected to follow it.
You'll be expected to constantly make progress. Because an incubator space is all about learning and growing, you'll have to show your mentor that you are keeping up with the goals set in place.
You'll want to find an incubator that has similar goals as you. Not all mentors can work with all kinds of entrepreneurs. Chances are high that these mentors are more geared towards specific kinds of businesses than others, and it's up to you to find one that meshes well with your start up business.
I hope that now you have a better idea about all the good things and all of the bad things that these two options can provide for your business. With this information in mind, you can make an educated decision to get the best growth for your company.
If you have any more questions, contact me and I'll be happy to answer them.