How to Create a Killer Pitch Deck Investors Will Love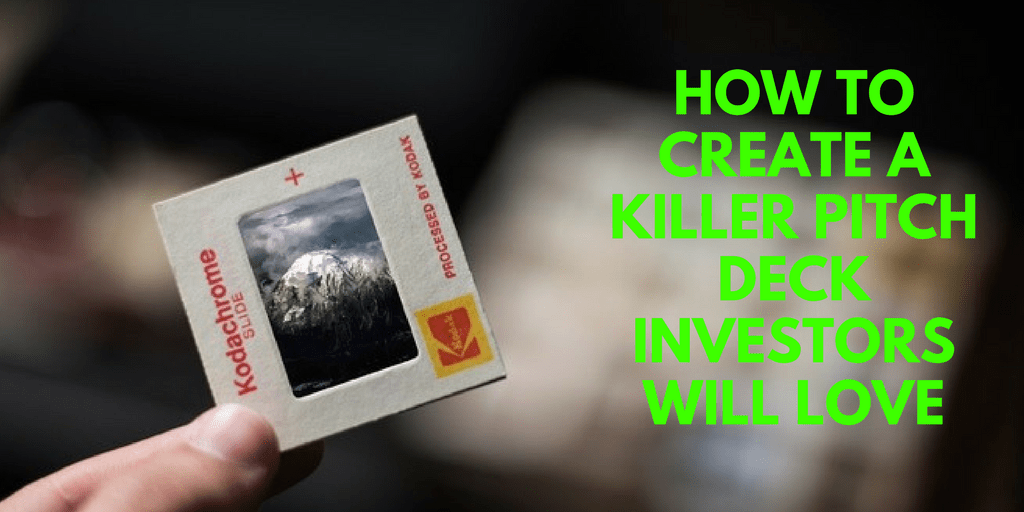 How to Create a Killer Pitch Deck Investors Will Love
Making a convincing pitch deck in any field isn't easy. Learn how to make yours stand out with these simple tips.
Keyword(s): pitch deck
Creating a unique and convincing pitch deck can make a huge difference in the impact you have on potential customers and investors. This presentation should represent your vision and your brand in a way that will keep investors and customers interested.
Whether you've created a pitch deck before or if you're creating your first one, the task can be challenging. What information is crucial? How can you stand out? What is the most important thing you want investors to know?
I am going to take you through some simple tips so you can create the best presentation you can.
Pitch Deck General Tips
Before we go into a deep dive on presentation tips, I want to make sure you understand the fundamentals.
Length
While it can be tempting to go into every detail on the actual slides, you should keep it to around 10-12 slides total. Any longer and your potential investors will lose interest or become distracted.
Topics
You should definitely cover the following topics within those 10-12 slides:
Introduction/Overview
Your team
The problem you're solving
Your unique solution
Your product
Your target market
Customers/Traction
Your competition
You business model, marketing plan, financials, etc
The investment
Contact page
This is just a brief overview of the information you'll need to include. You can make these topics multiple slides, or condense them into fewer slides depending on your pitch and your information.
Simplicity
Keep each slide focused on one topic with a large sized font and a clear, clean design. Avoid being overly wordy, using excessive jargon, and providing too many details.
Presentation
Remember that the point of creating a pitch deck is to set you up for a presentation. Don't forget to practice actually presenting this out loud, or else you could sound unprepared and sloppy. Be prepared for questions during your presentation as well.
Also, any details you don't write down on your slides are things you can say during your presentation.
Have Consistent Design
Once you have the general details down that I just went over, you have the opportunity to make your presentation stand out.
One of the ways to do that is to have a modern, clean design that is consistent throughout your presentation. An outdated, hard-to-read, or inconsistent presentation will make you look unprofessional and unprepared.
Be sure to use proper and consistent font sizes, image designs, colors, logos, and format throughout the pitch deck. If you need extra help, you can hire a graphic designer to make your presentation look high-quality.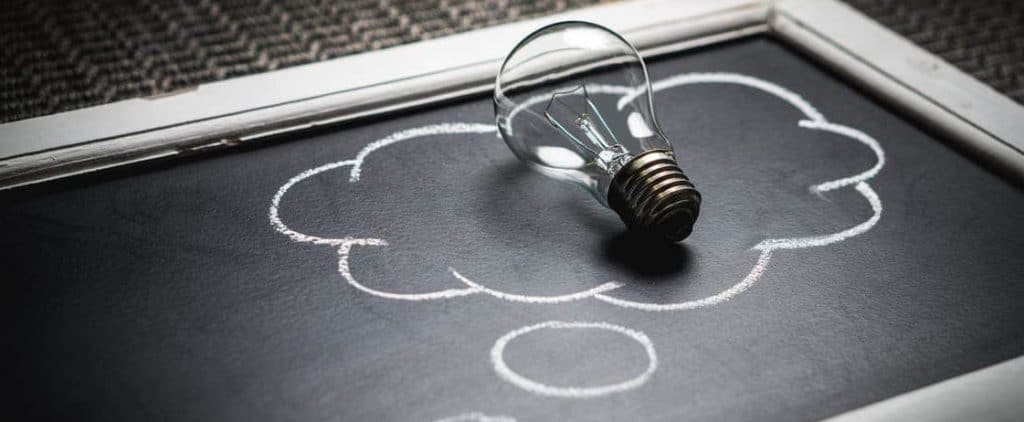 Balance Text and Visuals
The topic of design leads into this crucial component of your presentation: balance.
Having too much text on one slide can cause your audience to disengage, and having bad visuals can (as I talked about earlier) give off an unprofessional vibe. According to a survey by SlideRocket, these two things are listed as the top frustrations people have with PowerPoint presentations.
Keep your wordy details to a minimum (as you can always say them during your presentation) and keep only what you really need on the slides.
Visuals are an amazing way to augment your presentation. People process visuals faster, the majority of people are visual learners, and people also tend to remember things better when there is a visual involved.
Some great visuals to use in your pitch deck include:
Graphs
Visual Data
Logos
Diagrams
Videos
If you have a product that can be demoed then show a slide.  Be prepared to offer a demo but don't expect one.  Most venture capital partners have enough knowledge to understand your product without a deep dive.
Keeping your text simple and balanced with visuals will make your pitch deck memorable and professional.
Quick Visualization Rule: Remember the rule of thirds.
The rule of thirds lets you think of each slide with grids.  Keep the slide balanced visually and you're off to the races.

Create a Narrative
I'm sure it isn't a surprise to hear that people prefer hearing stories over facts. In fact, a recent Nielsen study stated that brands should start making more of a personal connection with consumers.
So that is exactly what you should do in your pitch deck: create a narrative of your brand or company. Use it as a platform to showcase your unique narrative to potential investors.
Personalize your idea, your startup, or your business. This will make it easier for investors to understand and relate to you and your idea.
Creating a story will make your pitch interesting and compelling for potential investors in a way that presenting solely data and facts would not. A great story will draw in investors, but it will also show those investors that you have a narrative that will attract clients.
Convey Your Knowledge and Initiative
This pitch could lead you to new investors and opportunities; you must be extremely prepared and passionate about your idea in order to convince those investors you deserve their support.
Each slide of your presentation should be thought out and contain information about your idea. Include data, statistics, marketing trends, customers, and some basic financial information.
Don't go overboard, as I discussed earlier, but include enough to show that you have done your research, you are knowledgeable, and that you know what you are doing in this market. This also means you should be prepared for any questions they throw at you.
Besides your knowledge, convey that you are committed and driven to make your idea succeed. Whether that is through some customers you already have, product development, marketing strategies, or whatever else you have done to take initiative in your business or startup.
Bottom Line
Passion for your idea or product is so crucial when it comes to creating a pitch deck. This presentation requires dedication, knowledge, and initiative that can be time-consuming and challenging.
But the potential positive outcome for you and your idea can be amazing. It is this presentation that can get you funds, investors, and connections that will be crucial for your business.
My experience and knowledge could potentially be a great help to you as you begin your next business venture.
If you have any other questions regarding your pitch deck or anything else business-related, feel free to contact me.  I'm always eager to hear new startup pitches and am happy to consider advising.