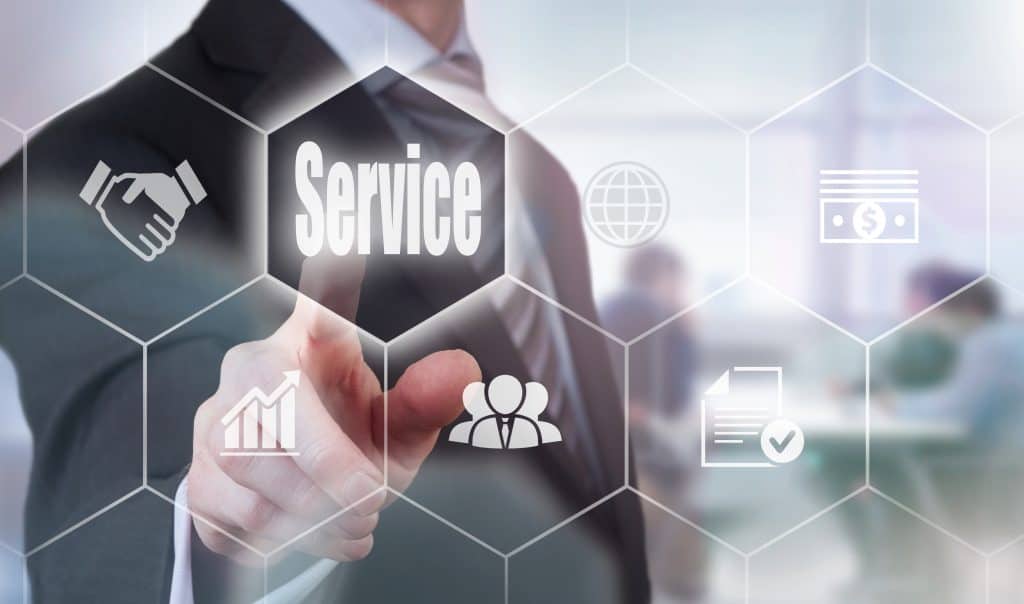 Marketing a Service in 7 Easy Steps
To reach out to your customers, you want to ensure you are an expert and marketing a service to them. Learn how you can reach out to clients in a few easy steps
Most startup teams never learn the first thing about marketing.
This is because they are focused on basic tasks such as coding and creating the best possible product. While this is an admirable goal, the bottom line is that the quality of your product doesn't really matter if no one has ever heard of it.
Fortunately, there are some easy tips to follow when marketing a service. With these seven easy steps, your company will catapult out of obscurity and be well on your way to disrupting the world of business as we know it.
1. Rekindle Existing Connections
Sometimes, startups focus so much on marketing a service to new customers that they forget to communicate with the customers they already have. That can make your current customers feel disillusioned and much likelier to walk away.
No one likes to be nagged, though, and it can be just as annoying for your customers to hear from you too often as it is to never hear from you at all. This is why you should aim for reaching out to your existing customers every four to six weeks and alternate between calls, emails, and physical letters.
2. Stand Out From the Crowd
One mistake that many startups make when marketing a service is that they try to model themselves too much after other successful ventures. The problem with this approach is that it makes it look like your own company has nothing new to offer.
Use a combination of surveys and analytics to determine what makes your company unique in your niche. Then, focus on marketing the most unique benefits that you have to offer. This lets customers see how you'll help solve their problems in a way that no competing company can do.
3. This Time, It's Personal
Many company websites are very formal and very bland. Even professionally-designed sites can look like sterile corporate facades. This is a turn-off because many clients want to feel like they have a relationship with the companies they use.
Knowing more about who is actually behind a company is critical when marketing a service towards Millennials, and especially towards women. Therefore, your website should include details about the company history and especially about you and your staff.
Having pictures of your employees and posting their own personal stories to your website is a small and simple addition. However, it's the most important way to let potential customers feel like they are getting to know and trust your business.
4. Bundle Up
A rookie mistake many startups make when marketing a service is that they try to undercut the competition by offering low prices. This technique can backfire, though, for customers who consider cheap products to be a reflection of cheap quality.
Instead of lowering the prices on individual products, consider providing bundles of products and services. This makes customers feel like they are getting a better value from your products and also highlights your ability to anticipate what your customers need.
One advanced technique is to use CRM software to offer customers specific bundles based on their browsing habits. This is a technique used by Amazon and other vendors and is a great way to boost the sales of multiple products.
5. The Power of Incentives
Many startups pride themselves on their use of various technological innovations. However, offering coupons and other incentives is one of the very oldest methods of marketing a service because it is one of the most effective.
To attract new customers, it is easy and affordable to send out coupon offers through the mail. This helps to advertise your business to those who have never heard of it and makes them that much likelier to visit for the first time.
For existing customers, it's good to offer coupons and other special offers through the mail. You can offer these along with regular updates about new products and services, which ensures that your business always stays on their mind.
6. Raise Your Profile
Advertising your business is a no-brainer, but many startups don't diversify their advertisements when they are marketing a service. For instance, paying to advertise via Google and social media is just the start.
You should link the ads you run to your company blog, which helps highlight the value you offer to your customers. You should also write guest blog posts on well-known sites, increasing your website traffic while also establishing yourself as a thought leader.
If possible, consider sponsoring events and serving as a guest speaker at different venues. These advertisement methods are less traditional, but they serve as great PR and raise your profile in significant ways.
7. Take Your Google Game to the Next Level
It's an open secret that advertising your business online is mostly a matter of making it easier for customers to find you on Google. However, actually raising your startup in the Google rankings is a confusing part of marketing a service.
Consider using outside help to elevate your Google game. There are digital marketing services who specialize in making your company's Google ranking much higher than it is now.
Through careful use of such marketing services and technology, you ensure that customers can find your business from anywhere on the planet with nothing but their favorite search engine.
The Bottom Line
Every startup should have their own checklist to ensure that they are doing everything possible to market a service to new customers. It's also important to have an experienced coach in your corner, making sure that you are making the best possible plays for your business.
The bottom line is that Aaron Vick is the coach you are looking for. He has over two decades of experience in the world of technology, and he has a lifetime of insight to offer to you and your company.
Aaron managed to launch a successful hardware company when he was only fifteen years old. His marketing success has only increased over the years, and his insights are guaranteed to take your startup to the next level. All you have to do is contact him today!