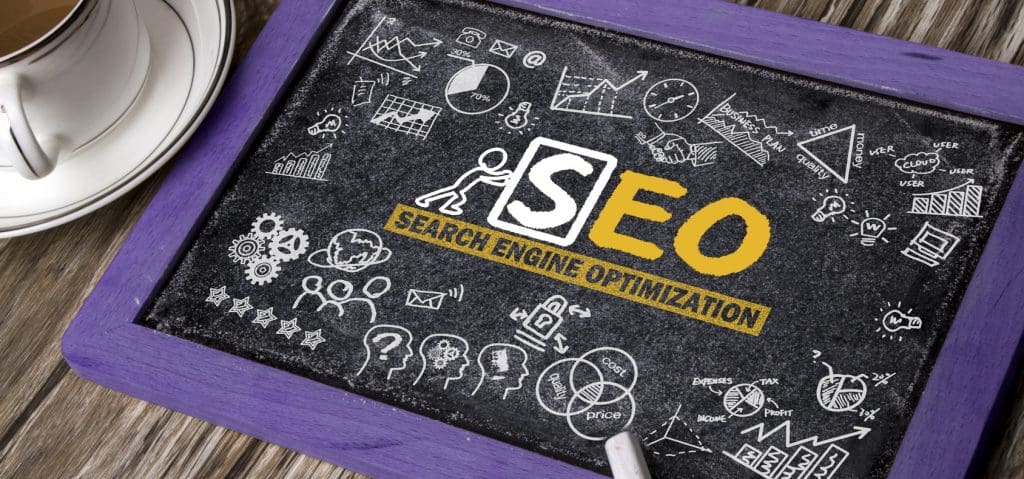 SEO Management: How to Optimize Your Site for Google
SEO Management: How to Optimize Your Site for Google
The first step to mastering SEO management is to optimize your site for the Google search engine. Click here to learn how you can do it the right way.
Chances are that if you're a tech entrepreneur, you've spent most (if not all) of your time writing code. You've got a great product and you've built a site to showcase it.
But is that site optimized for Google?
The importance of the world's biggest search engine is indisputable. As part of any new company's SEO management, a study of what works for Google's search engine is necessary.
The idea of search engine optimization is to put your site in front of people who need it at the right point in the buying process.
If you're looking for help with your SEO strategy, read on to find out how to optimize your site for the Google search engine.
An Intro to SEO Management
First of all, it's important to define what search engine optimization is.
When strategizing your SEO management you should communicate to Google your intentions with your site so it can recommend you to people searching for what you provide.
Keep in mind the twin goals here:
One: for Google to find your site, and
Two: for it to then rank the site so it comes up at the top of search results.
Remember, you could have a fantastic product or service, but that's useless if no one can find your site.
Start With an Analysis, Then Implement
Start with a website analysis. This should cover keywords, visible text and code.
After analyzing your own, check out your competitor's sites.
What content keywords are they using? What are their current Google rankings? Get help with this by using a tool like SEMRush.
Then you should be able to create keywords and get feedback from customers to see if they are really searching for those particular words. An easy way to think about this is if you were a customer, what would you type into Google to find your business?
A baseline ranking assessment at this stage means that you can then track your progress. Keep a record of what you find out in an Excel spreadsheet.
Define your goals. This is important to measure your ROI.
Be specific. On what pages do you want to see an improvement in traffic?
Make a note of your current rankings so as they change and (hopefully) grow, you know what works and what doesn't.
Start With the Basics
A key thing to keep in mind as you build your site from the ground up: the basic ingredients here are your content, infrastructure and information architecture.
Before you start putting any bells and whistles on things like links, social media and paid search, be sure that the fundamental aspects of your website are in place.
This leads to the big question:
What Does Google Look For?
You've probably heard the phrase "content is king".
What this means in the context of SEO Management are things like the title of your site's pages, its descriptions, and its theme.
A good user experience pays off. A "good" experience means that it should be easy for a user to find content they're looking for and the site it's on is easy to navigate. Too many ads and other annoyances lead to a high bounce rate.
Optimize Your Content
So now you know how important good content is to SEO management. But how do you make yours really stand out? Google gives some good tips:
Create page titles. Think of these as a structure that your pages are built around. Use keywords to establish the theme of a page.
Use your meta data. Title tags and meta descriptions are necessary and meta tags can help clickthrough rates. Meta descriptions should also be unique for each page. Google doesn't like duplication.
Keywords. Part of this is to be wary of keyword stuffing. The overuse of keywords will get you penalized.
Include search phrases on your pages. If your product is an app, for example, people will be searching for a phrase like "What app does X".
Develop sitemaps. Then submit them to Google and other search engines as well to cover all your bases. The sitemaps should be in both HTML and XML format.
To really get your content to the next level it's good to think about optimizing it for mobile and tablet users.
Rich media content such as video can also get you to Google's first page faster.
Be sure to get your site indexed by Google too!  You can use Google Index Site Checker to determine what Google sees.
Things to Avoid
What not to do is just as important. Google advises avoiding attempts to "cloak" pages. It can lead to the search engine ignoring your site altogether.
A common practice that should be avoided is using images to show any important names, content or links.
Sure, it looks good, but Google can't read the text on those images or in any graphics that you put on the site.
If your main keywords and content just cannot be formatted in regular HTML, use ALT attributes.
You should still optimize your non-text content so search engines can see things like Flash and PDFs. By doing this you help them to give you credit for different forms of content.
you should also avoid multiple copies of a page under different URLs. Again, avoid duplication. This applies to domain names too.
Bonus tip: adding Adsense scripts means your pages are more likely to get indexed faster.
Continuous Improvement Is Necessary
Even after you've optimized your site, you should continue to check your rankings. As you improve or tweak different aspects of your site make a note of what works. The only way to improve is to continuously test and measure.
Refer back to the Excel spreadsheet you created and keep track of your progress.
Continuous revision means continuous growth for your site.
SEO management is a key part of your startup business. Keep up to date with best practices and never skimp on the SEO basis, as it could affect your bottom line.
If you're a startup founder check out my ultimate startup checklist for some quick insights.
To get focused on profit, growth through sales, marketing, and product development, contact me today!