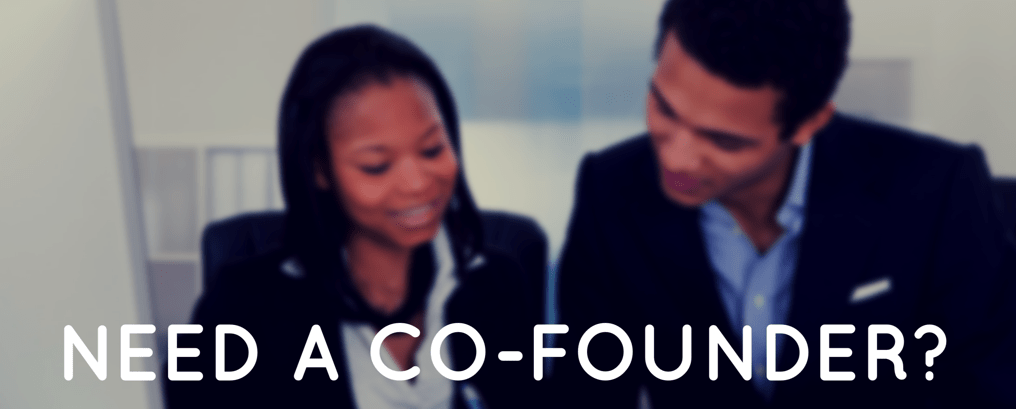 So…
You've founded your startup or have a plan for starting your company but you've discovered you need someone with different skills. Or, just plain need help.  Startups aren't for the faint of heart.
Deciding to go into business for yourself is one of the biggest decisions you could ever make.  Do you need a co-founder?
In my personal experience I found that having someone else to rely on makes all the difference in the startup world.  There is constant flux with startups from on-the-fly mockups for demo day to struggling with finding seed funding.  Unless you can work 24 hours a day with a coffee IV, I suggested reading on to see why you may need a cofounder.
Hard Truths
Choosing whether to bring a co-founder on board is equally important – and equally daunting.
It's true that going it alone has its appeal. You get to own more of the company and you don't have to answer to anyone. But what many entrepreneurs discover is that starting up a business requires more work than they ever imagined.
The hard truth is that 90% of startups fail. I say this not to be discouraging, but realistic. One of the main reasons is because the founder gets buried working in the business, instead of on it.
How do you know if you need a co-founder for your startup? Where should you look for one? And what are the ideal qualities of a business partner?
Read on to find out!

Benefits of a Co-Founder
Before you decide whether to find a partner for your startup, consider some benefits of having one.  John Saddington recently noted that one of the 3 most important things when starting a startup is finding "meaningful relationships that you can speak with honestly and openly about your struggles, anxieties, and concerns. This is supremely difficult for most people."  John could not be more on the nose.
Brainstorming
When you come up against a wall and don't know what to do next, a partner can help you out.
Brainstorming sessions help you and your business to grow. Your partner may come up with creative solutions you'd never have thought of. You'll also be able to bounce ideas off each other and find and fix flaws in your business plan.
Moral Support
As an entrepreneur, you'll have frustrating days when you want to scream and rip your hair out.
On those days, only a co-founder will truly understand how you feel. Your spouse, friends, and associates may be sympathetic, but they'll never understand like a business partner can.
Investor Support
Many investors and venture capital firms won't work with a single founder. To them, your failure to find another person who supports your dream means your idea might not be so great, after all.
A startup with multiple founders is more likely to receive investor funding.  Do you have the startup pitch ready? Many times, the strength and synergy of the team is more important that the initial idea!  Focus on team vs product features.
Having a co-founder allows you to bounce ideas around, construct the startup pitch flow, and make sure you can carry the full responsibility of the startup day-to-day grind.  Remember: A startup is more than your code!
So unless you're already a millionaire, you'll likely need a co-founder to secure capital for your startup.
---
 Your startup team is one of the most critical pieces to success.  -Aaron Vick
---
Affirmation
When you're the only one making decisions, everything you come up with will sound great.
But you won't truly know if your idea is good or bad unless you have someone to discuss it with. Brainstorming with your partner can help to reaffirm a good idea or identify a bad one.
More Free Time
If you think you're busy now, wait until you're the sole owner of a company. You'll barely find a moment to breathe, let alone take a sick day or a vacation with your family.
A co-founder can back you up and give you the chance to rest and rejuvenate. And you'll sleep easier knowing you have someone to back you up – in sickness and in health!
Skill Sets
No one can be good at everything. While you might have a terrific business sense or marketing skills, you might know nothing about coding or web design.
Again, this is where a partner can help. By finding someone with complementary skills sets, you can divide the workload by your individual strengths.

Where to Find a Co-Founder
Now that you've done your research and weighed the options, maybe you have decided to bring a co-founder on board.
Where can you find someone who will be as passionate about your vision as you are? Here are a few tips to start:
Define your ideal partner. This will most likely not be your spouse, sibling, or best friend. Make an honest evaluation of your own strengths and weaknesses. Then write down what skills and experience your partner should have to complement your own.
Network, network, network. Join entrepreneur groups on Facebook, LinkedIn, and Twitter. Attend industry conferences or local university groups. Comment on relevant blogs or join online "matchmaking" sites for business partners.  Join TiE whose main focus is to empower entrepreneurship worldwide.
Consider different backgrounds. Your ideal partner may not be in the same city or even the same country as you. Some of the most successful startups include people from different backgrounds and cultures.
Go work in a co-working space! They're chock full of ambitious techies, investors, seed round startups, and programmers who are eager to find the next big thing.  Co-working is gaining tracking worldwide and are popping up in places outside the traditional locations like Silicon Valley and New York.  Many times, these spaces also have great networking events like a happy hour or demo day.
Closing the Deal
So you think you found a potential co-founder. That's great news!
While this is an exciting step, it's not the final one. What else do you need to do before you and your partner go into business together?
Get to know your partner outside the office. Take the time to learn who your potential partner is before you give away some of your company. What's her family like? What are her values and morals? What hobbies does she enjoy? Make sure you're compatible outside of work before you consider a long-term commitment.
Define goals and milestones together. How can you be certain that this person truly shares your vision? The only way to know for sure is to decide and agree upon the goals for your company. If you can't easily work as a team now, it's unlikely to happen down the road.
Make sure you both know who's boss. No matter how matched you are, there's only room for one at the top. Will that be you, or your partner? Don't hesitate to ask the hard questions and make sure you're both on the same page. Once you agree on everything, don't forget to put it all down in writing!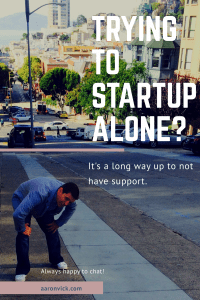 Where to Find Reliable Advice
Few things in life are as thrilling – or as risky – as starting a business. To make sure your startup is one of the 10% that survives, you need professional guidance and support.
As an experienced entrepreneur, I know exactly what it takes to start and run a successful business. I'm eager to share my knowledge and expertise with ambitious people like you!
Reach out today with any questions or concerns you may have.