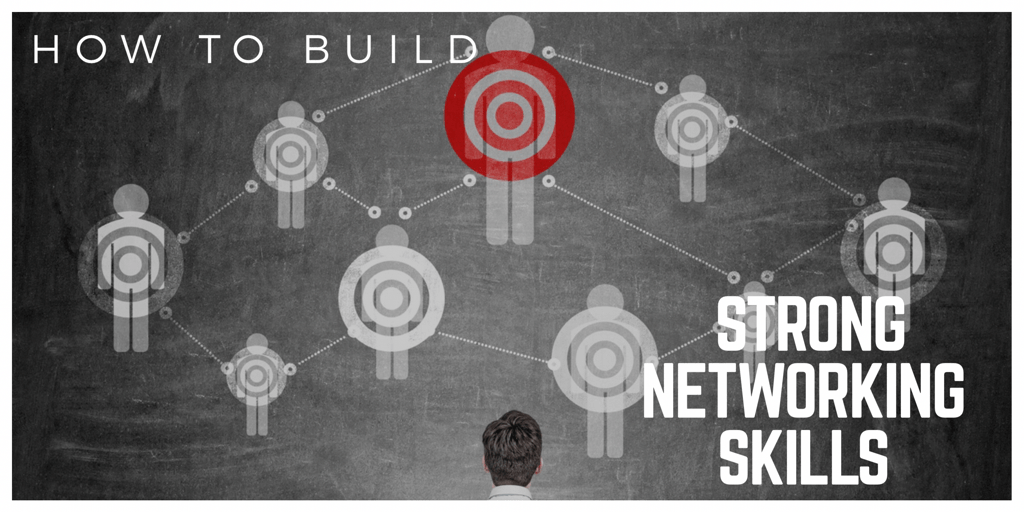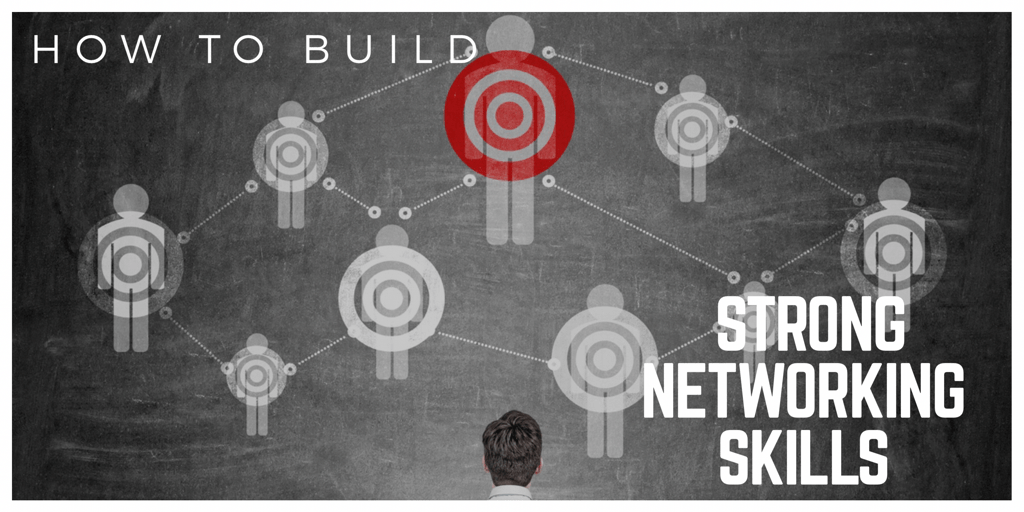 How to Build Strong Networking Skills
How to Build Strong Networking Skills
Networking is key to making connections and ultimately building your business and brand. Here are some tips for gaining better networking skills.
84% of business professionals prefer face-to-face meetings. In-person meetings allow them to make stronger personal connections, a key to networking.
Networking connects you with people who can help you reach the key goals for your startup. Those you network with can become future clients or share vital knowledge and services.
If you want your startup to flourish, you need killer networking skills.
Today, I'll share some key tips for building your networking approach. Let's get into it, so you can meet the people you need to reach your goals!
Before the Conversation
When I say "networking," you might imagine an elevator pitch and a stack of business cards. That perception is where we need to start because networking is deeper than business cards.
Friendships, Not Contacts
If you were trying to make friends, you wouldn't have a two-minute conversation to exchange cards with someone and walk away. You would make an effort to learn about them.
Those you network with won't be your personal "bestie," but they should be a professional "friendship" of sorts.
Friends help each other because they care about each other. If you and another professional care about each other and each other's businesses, you're more likely to provide value to one another.
Approach networking opportunities with this mindset instead of trying to get as many contacts as possible.
Know What You Need
When approaching networking opportunities with the correct mindset, you'll only talk to a couple of people. To make your time worth it, you should know what kind of people you're looking to connect with.
That starts by knowing your startup's goals. Whether you're using a startup coach or working alone, nail down some specific goals on a timeline.
Map out how to achieve those specific goals, then consider what types of people could help you get there.
Networking Skills in Action
The big conference is here, and you're out to make connections. Face-to-face communication gives you the benefit of a non-verbal first impression.
Once you nail the first impression, it's time to put those networking skills to action. Keep these things in mind to build your skills during networking opportunities.
Talk to Strangers
Ignore what your parents told you as a child and go talk to some strangers. It might be tempting to hang out with people you already know, but that's not doing anything for you.
If you're a total beginner, use the people you know as a small crutch until you learn to approach strangers on your own.
For instance, if you see someone familiar talking to a group of strangers, insert yourself into the group via saying hello to the person you know. They'll act as a gateway introduction so you can start chatting with everyone else.
The goal is to get yourself into a conversation with people you don't know. If you're someone who tends to stay in your comfort zone, force yourself to talk to strangers by going to events alone.
Ask Thoughtful Questions
When you get into a conversation with a stranger, end the conversation with at least an acquaintance. Have some thoughtful questions in mind to ask them.
The goal here is to make a genuine connection, not just get a business card. That means you should go deeper than asking for information you could find on Google.
Maybe you'll start the conversation with asking their name and what they do, but make sure it progresses farther than that. Try asking engaging questions, like these:
What's your favorite kind of problem to solve?
How did you get into this industry? This position?
What kinds of clients are your favorite to work with?
What inspired you to found your startup?
What are you excited about for your business in the next year?
The key is to ask questions that break beyond the surface level.
If you try to be genuinely interested in learning about the person and their work, these questions should come naturally to you.
Pay Attention
The flip side to a question is an answer. If you ask the most thoughtful question in the world and don't pay attention to the answer, it's useless.
This may seem obvious, but pay attention to the person you're talking to. Base your next question on their answer, and don't be thinking about the next person you want to go find.
Keep your non-verbal communication in mind here, too. If you're looking around the room or fidgeting a lot, it might look like you're not listening.
Reach Out
You don't have to leave all networking to chance. If you have industry leaders or other people in mind that you want to meet, reach out to them.
Don't be afraid to ask them for a meeting or a cup of coffee. If you happen to notice that they're attending the same event as you, ask them to schedule a meeting with you there.
If you don't ever ask, the answer is always "no."  If you're an introvert then you may need to have some motivation to get going.  No worries!  Check out 20 quotes to inspire your introverted spirit before jumping into networking.
After the Meeting
Networking skills extend past an initial meeting. Don't let the person forget you once your conversation ends.
If you made a good connection, they won't forget it. However, you have to keep working to prevent that conversation from being "one good conversation" instead of a meaningful connection.
Invite them out to coffee or lunch to keep the connection growing. Periodically check in with yourself over the next few months and ask if you've talked to them lately.
As your startup grows, invite them to any events or milestones you'll host. You should keep them in the loop.
Networking Like a Pro
If you keep these tips in mind, you'll create connections left and right wherever you go. Like a good startup business, a strong connection requires work.
Put in the work to build your networking skills like you put the work into completing your startup checklist. Change your mindset before networking.
Push yourself to talk to strangers. Ask insightful questions to make meaningful connections.
Don't forget to follow up. That's what makes a connection stick!
If you have any other questions about networking, contact me. I'm happy to connect with you to help your startup grow!