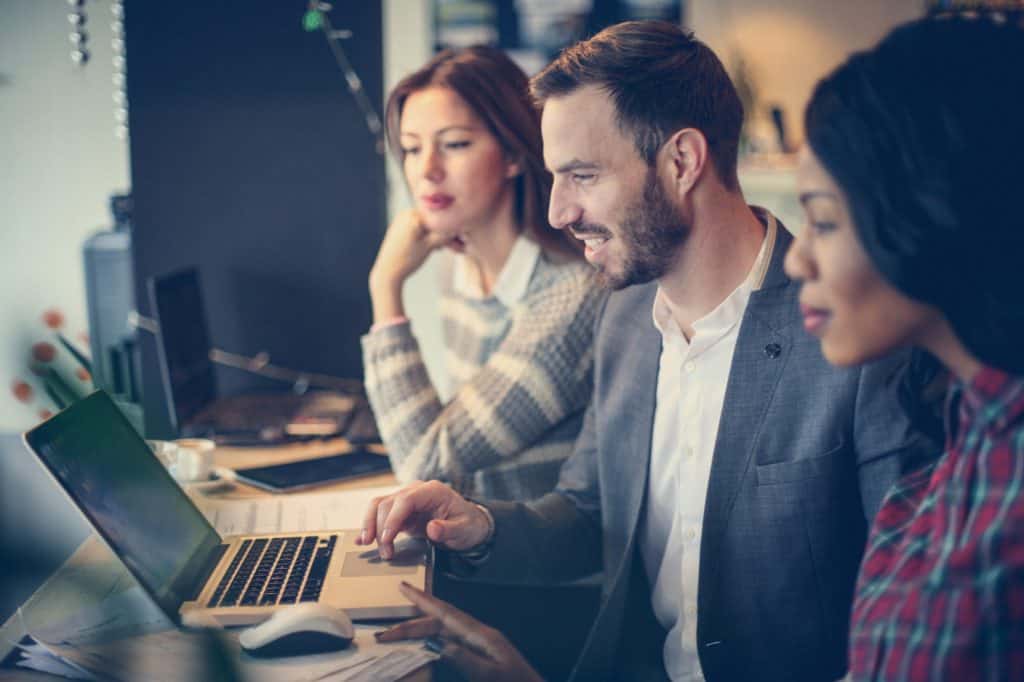 The current economic climate is strong for tech startups, with global funding for startups having increased. by at least 50% between 2012 and 2017.
And you don't even need a lot of money to get started. In the U.S., one-third of small businesses start out with, less than $5000, and up to 58% get started with less than $25,000.
That being said, getting started is only a fraction of the battle. And it's true that 90% of new startups fail.
But for those with the perfect recipe of tech-savviness, marketing prowess, and understanding of current trends, the climate for tech startups has never been better. Read on for 10 tech startups that are nailing it this year.
1. iCarbonX
One of the many tech startups utilizing AI technologies, Chinese company iCarbonX incorporates smart analytics and digital management tools within the healthcare industry.
The main goal of the company is to create "the digital guide for life", offering a range of products within the health and wellness sector. Their products include Meum, FitForce, MeumSpring, Precision Nutrition, and DigitalMe.
The company seamlessly integrates many aspects of health and wellness into their range of products. From exercise tracking to digital health management services, they're already an asset to the industry.
2. Ripe.io
San Francisco company Ripe.io has combined two major industry trends: blockchain and food. Founded in 2017, the company has already partnered with food industry giants like Western Growers Association and United Fresh Produce.
Their goal is to add a level of transparency to the supply chain. Enabling consumers to follow along the supply process to know where products originated, what exactly is in them, and what they went through to make it to the shelf.
3. Civic Eagle
Not yet officially released, Atlanta company Civic Eagle is in the beta testing phase of their new software-as-a-service (SaaS) platform to help Americans understand and engage better with politics.
It's a tool that tracks and organizes state and federal legislation and presents it in a way that is easy to understand and digest.
The content can be customized based on the user's interests and could be an effective way to get previously unengaged people involved in important current events.
4. Huggg
Small gestures go a long way, and Bristol-based startup Huggg has figured out a way to help brighten people's days.
With a majority of consumers spending an ungodly amount of time on their phones, there's no doubt the text message market is a big one.
Huggg allows individuals and businesses to send a text along with a surprise gift to someone who's having a bad day. Or a birthday. Or an anniversary.
Whatever the occasion, Huggg has already partnered with major companies like Caffe Nero, Odeon, and Lola's Cupcakes. Apple is already on board and loving the platform, so it's only up from here.
5. Applied Intuition
The world of self-driving cars is nearly upon us, and California company Applied Intuition is ahead of the game by providing vehicles with autonomous simulation software for testing.
Before self-driving cars are road-safe and ready for mass use, they need to pass rigorous safety testing. The team at Applied Intuition has created the software to accelerate the development of autonomous vehicles.
6. Calm
Meditation and mindfulness are all the rage, and the popular app Calm is at the top of the market with over 35 million downloads.
Named by Apple as the "iPhone App of the Year" in 2017, the company's success is attributed to its accessible and bite-size meditation tools.
Offering guided meditations, bedtime stories, and soothing music, Calm has had a substantially positive impact by helping people sleep better, alleviate stress and reduce signs of depression.
7. Pillar
Recently launched, Pillar is a new startup with the goal of helping people manage their student loan debt. Student loans are the second largest type of debt facing American consumers, with roughly $1.5 trillion currently owing.
The platform connects securely with users' loan lenders and banks, offering customized insight to help people better understand their debt.
By comparing outstanding debt amounts with income and spending patterns, it offers suggestions to users on how they can get ahead of their debt and get closer to financial freedom.
8. Faire
A marketplace for small retailers intended as an alternative to Amazon, Faire has achieved much success in their first year in operation.
It differs from Amazon by only charging retailers when their items sell, giving smaller companies the chance to compete with the big guys.
By using proven data science, the platform helps online and offline retailers discover new, relevant products for their markets at wholesale prices with flexible terms.
9. The Helm
Women drive a staggering 70% to 80% of consumer purchasing power, and especially now in the post #metoo era, people want to make a point of supporting women-run and founded businesses.
The Helm is a platform that makes it easy for people to find and support women-led companies. It's a community as well as a venture fund, allowing both consumers and investors to buy and invest in women-owned products and companies.
10. Nurx
With the current political landscape trying its best to control and limit freedoms for women's access to contraceptives, there's no surprise Nurx's Contraceptive and Sexual Health platform has taken off.
The company has launched birth control accessibility services, home HPV testing kits and more, all with the ultimate goal of providing products and services that are becoming less and less available in the United States.
Other Tech Startups Worth Mentioning
There are thousands of worthwhile startups around the world. For the purposes of this article, I've tried to compile a varied and versatile list that touches on as many of the current social and technological trends as possible.
The most successful startups are ones that combine technology with social impact, and there are many more than 10 who are doing great things. Thinking of starting your own? Check out my ultimate startup checklist for advice to get started.
London startup Bulb's Simpler, Greener, Smarter Energy platform offers an easy way for consumers to switch to better energy options. Wandelbots in Germany makes smart suits to better teach AI machines on how to perform industrial tasks.
ZineOne uses AI technology to maximize and streamline marketing efforts, and Wiretap makes use of AI for security and compliance purposes. There's no shortage of fantastic ideas.
To Wrap Up
At the end of the day, innovation always wins. Tech startups that do good for the world and provide an innovative solution to everyday problems are the ones with the highest chance of succeeding.
Visit my website to connect with me about startup help and consultation services, and get more tips and advice on how to succeed with your new startup idea.