Edit: Sadly, this product was absorbed and is no longer around.  🙁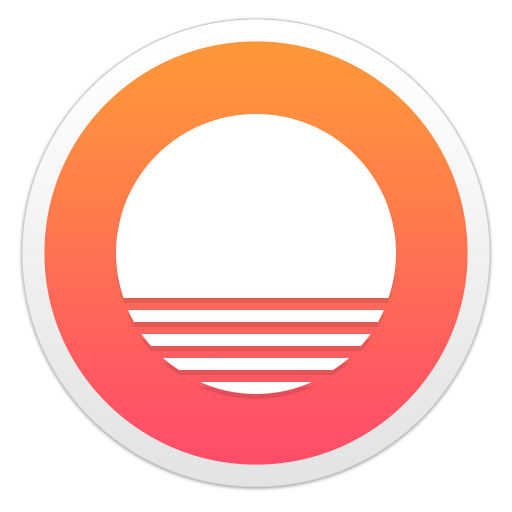 Everyone's schedule is busy and finding the right tool to assist with managing that time between personal and work is a chore in itself.  The race for the most productive calendar is vast from the Apple iCloud calendar, Google's calendar coupled with Gmail, and many independent calendar apps offering the best productivity.
However, what really do you need to have a productive calendar?
quick access
multiple integrations
helpful efficiencies
I'm always on the hunt for better ways to increase efficiencies with technology and for some time now I have been using the calendar app Sunrise.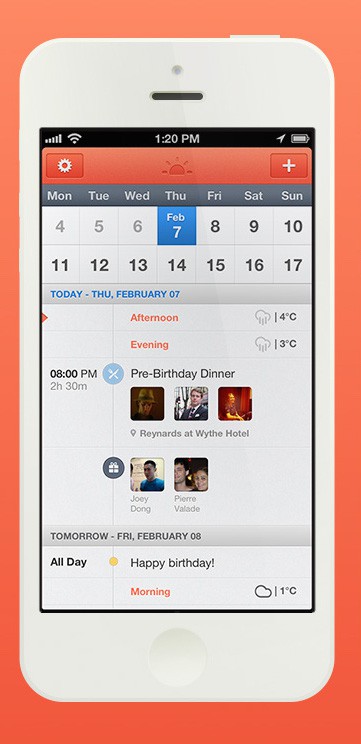 Quick Access
The core product is a simple yet elegant calendar interface providing a quick view into your daily schedule. I maintain most of my schedule directly from the iPhone app but one of the nice features of Sunrise is its offering of various access points.  It is available as a free app download on mobile devices, through the web and as a desktop app on the Mac allowing you to access the same interface regardless of the device.  It even has Apple Watch integration for notifications of your upcoming meetings.
The iPhone display is split providing a full month view at the top but also shows your upcoming items below.  The scheduled items are chronological by day, of course, but also broken into Morning, Afternoon, and Evening.  One of my favorite features of this additional classification is the weather information for each segment of the day.
Multiple Integrations
Sunrise allows you to fold in both your personal and work schedules into one place.  It does not limit the number of Google Accounts you can connect to so your personal and work accounts are both visible.  Additionally, it can connect to your iCloud, Twitter, Evernote, and LinkedIn profiles.
Attaching to all these outlets provides more information all in one place. One example is the ability to display profile information from a LinkedIn connection who is invited to a meeting.  Another one is the automatic reminder that was placed on an Evernote entry.  More on using Evernote in a previous post.
Helpful Efficiencies
First, adding a new item to the calendar is very easy.  One either taps the plus sign in the mobile app or simply clicks a time on the desired day in the desktop application. Typical items such as invitee notifications, geolocation mapping, and a recurring setting is included as well.
Secondly, I am really excited about the new Meet feature on the iOS app. Meet is installed as an additional keyboard making it easy to insert suggested meeting times directly into a text reply or email.  Currently it is only limited to one on one but I'm hoping Sunrise extends this capability for groups.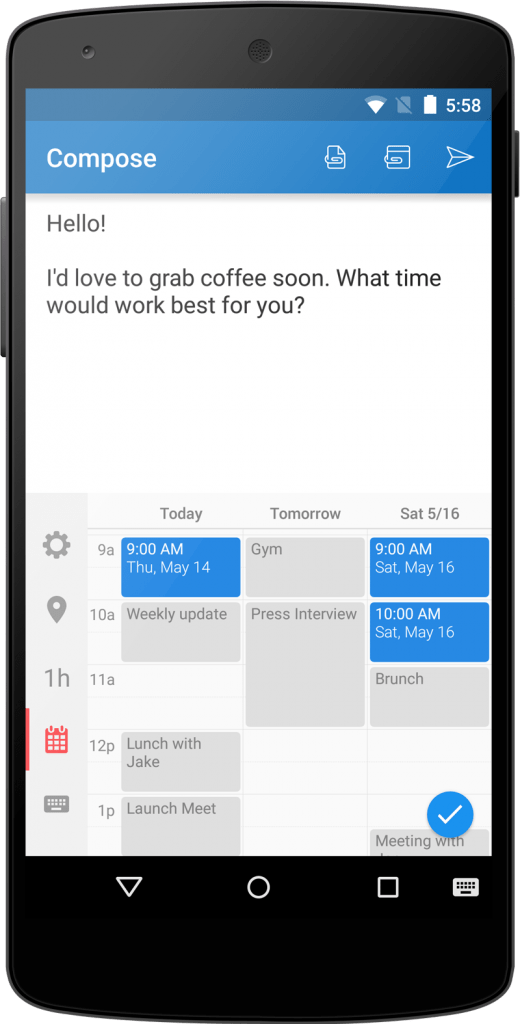 Using the Meet feature is easy to use and defiantly creates an efficiency by reducing the need to swap back and forth between a response and your calendar.  You launch the Meet keyboard directly from the message and your have access to your calendar.
From this Meet view you can select various open times on your calendar, insert a location, and specify the meeting length.  Once you have the various times selected, Sunrise will place a link into the message for the other party to view and then select the desired choice.
Conclusion
I highly suggest utilizing Sunrise and will continue to update everyone on true efficiencies with software.
What is your experience with Sunrise?