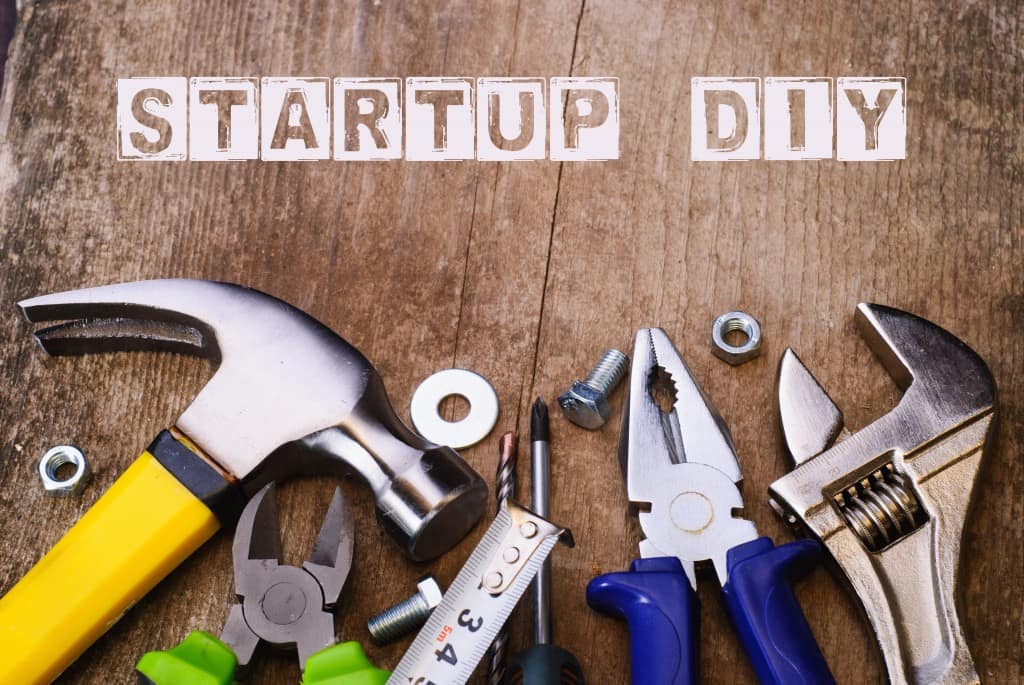 Have an idea?  Are you looking for topics on how to start a business but aren't sure where to start?
Here are nine key things to help you take action on your DIY Startup whether it's a passion project or starting a new full-time adventure.
1) Research Your Idea
First, Google your idea. See if it or a version of your company already exists and who else is building similar platforms. If it does exist, do you think you can make it better? Is the world ready for your version?
Next, explain the idea with the people you know and then go beyond.
Does the idea resonate with people other than you and your close circle? Be cautious of the initial feedback from family and really close friends as they will typically default to " It's great & wonderful!" Be sure to push them for real suggestions and advice.
Now get outside of your comfort zone to find mentors, advisors, and other startup entrepreneurs who can brainstorm ideas, roadmaps, budgets, target market, etc.
Go visit and join a co-working space. Take advantage of the group think, networking events, and any demo day.  There are plenty of like-minded entrepreneurs happy to chat.
You can also join groups online via LinkedIn. Use Twitter to ask questions and seek advice from other startups, serial entrepreneurs, and investors.
Chris Spurvey recently wrote an article on finding mentors via LinkedIn. He identifies 7 things to remember and perform when prospecting for mentors. Mentors are all around but the key is to start looking.
Vetting your idea with others is a critical step!
2) Run the Numbers
Have you thought about how much money it would take to build your idea and then market it to your audience?
Establish a budget. Remember that you most likely will need to assume there will be no income for the first year. Think about the initial costs of equipment, fees for setting up your business, hosting your email and website, stock images, etc.
Vertex42.com supplies a very simplistic spreadsheet template that can serve as a starting point for estimating your costs.
If you're a traditional brick and mortar startup there are many other monthly costs such as utilities, insurance, office space, and initial inventory that will need to be accounted for.
If you are focused on building software then you should absolutely place focus on the Minimum Viable Product. Yes I know, the ideas in our heads solve every problem ever; however, building these ideas takes time and money. If we spend all our time perfecting the product there will never be a product to use.
The minimum viable product, or most commonly known as the MVP, is the smallest version of the initial idea that will help solve the users' problem. I really likeLeanStack's definition of MVP: "A Minimum Viable Product is the smallest thing you can build that delivers customer value (and as a bonus captures some of that value back)."
More often than not, early stage software startups map out the idea and then throw in every feature plus the kitchen sink for version 1. Getting the initial product out the door and into the user's hands is not the time for feature rich enhancements. Spend time defining the core of the software and get it out the door. Move all the super cool what-if this features to V2 and beyond.
Knowing the scope of the MVP will also allow you to estimate initial build time and cost.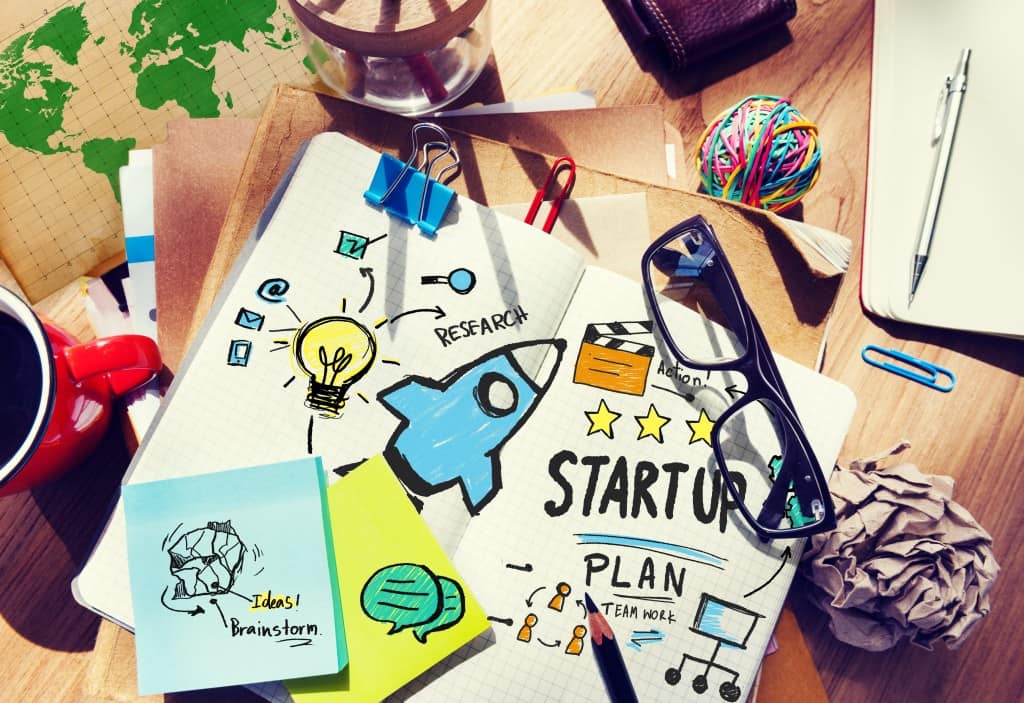 3) Protect Yourself
If you've vetted your idea and feel it's time to start working then it's time to establish a bonafide business. You can easily setup a small business corporation (S Corp) or a LLC if you are have a group willing to move forward as a team.
How? Pick a name. Then, decide what business structure works best for the early stages of your company and then get the paperwork prepared. Don't be afraid to ask for help when trying to decide the best structure.
Ensuring your have the written agreements in place on the front end will save you lots of time and money in the event there is a disagreement between members or need to answer questions when bringing on new partners.
4) Create an Online Presence
Buy a domain and set up your email. There are many online resources for you to use and cater to small businesses. Godaddy has a very simple website and email plan that is quite affordable and Google for Business also has a program for email and applications that is completely cloud based.
Get on social media and spread the word. Tell all your friends to follow you on Twitter. Depending on the nature of your business you may need to also create a Facebook company page. However, you need to be aware of how many social media pages you're creating so that you aren't overwhelmed.
You don't want to sign up for every social media platform that exists. Keep it limited and try to supply fresh content. Michael Hyatt wisely said "you can't be everywhere on social media — and you won't be effective trying."
Content, content, content is key.
Depending on the type of business you have, you may only need to be on Twitter ORInstagram OR Facebook. If you have already established a presence on various social media platforms you can always implement tools such as IFTTT to help automate content. IFTTT allows you to link all of your platforms into one place and has hundreds, if not thousands, of "recipes" that can help duplicate your content.

5) Make Friends and Evangelize
What's the best way to get the word out about your concept? Make friends with influencers. They could be local businesses, Twitter influencers, writers for local free papers, mentors, and advisors.
Go ahead and start spreading the word.
James Lopez notes in his article Why You Should Tell Everyone About Your Idea that "chances are someone is already working on the same idea. What separates you from the rest could be the way you execute on the idea."
Telling everyone about your idea not only gets the buzz going but also provides you valuable insights into your idea, its strengths, and its weaknesses. Being able to vet the idea before producing your MVP will save you many headaches later down the development cycle.
The opposing view believes that downloading a non disclosure agreement and forcing other to be silent is the right path. But…You have to get the word out or no one will be able to find you!
There are plenty of entrepreneurs who most likely have your idea.  Those who succeed not only have the idea, they execute the idea.  Ge out there, get on a soapbox, and start branding.
6) Back-office
Back-office is always something that lacks attention when starting a new business. However, there are many out-of-the-box tools that are now completely cloud based making it easy to scale and start using right away.
Be sure to look for easy to use tools so you can minimize the required time for learning and day-to-day management. You don't want to waste half of your day in a feature rich, overly complicated accounting system when you can be out selling.
Some of the back-office tools you need to consider as you begin the journey are:
Accounts Receivable/Payable
Payroll
Benefits Management
Rebecca Grant with VentureBeat wrote an excellent article on some of the best back-office solutions on the market today.
7) Cautiously Advertise
Be wary of your advertising budget. One could be bankrupt before opening the doors with all of the new additions for marketing via Facebook, Twitter, Instagram, Snapchat, Google branch and banner ads, and Google Adwords.
Research your industry and what advertising routes deliver the best bang for the buck.
8) Manage Overhead
Pay close attention to your overhead. In the techie world, where no foreseeable revenue will be generated, overhead is sometimes referred to as the burn rate. Stay on top of your expenditures such as equipment, office space, and negotiating salaries with new employees. There's a reason it's called the burn rate; it goes away fast.
One trap startups fall into most frequently is trying to establish the illusion of being bigger than a start up. This may include buying fancy office furniture, fancy below backlit names for your entryway when all you need is your home office or Google hangouts so that your virtual team can collaborate.
Most cities have great incubators and co-working spaces that you can rent from month to month.  This is great for avoiding long term leases and as an added benefit you get to interact with like-minded folks!
Don't forget that some of the most famous and profitable companies in the world all had humble beginnings. A home office, garage, or virtual offices are sufficient as long as you're producing quality work product. Do you really need a top floor office space instead of an extra resource that can help build or market the product?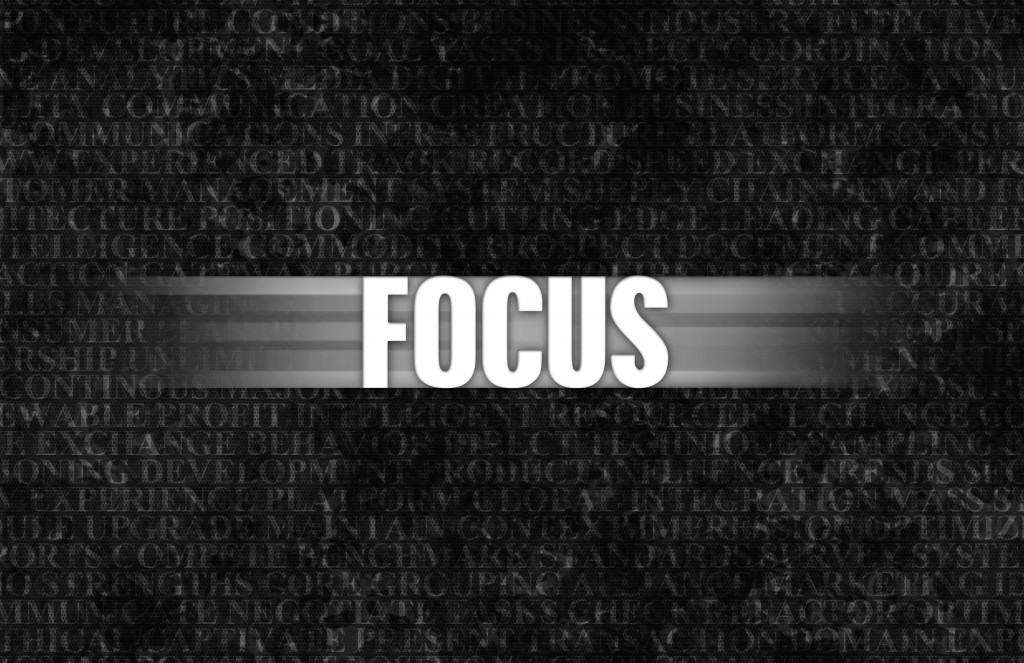 9) Finally… Stay Focused
As a blossoming startup you will be wearing many hats during the day but you need to stay focused on what you do best: getting your idea out the door. If it is distracting you from this goal then you need to find a better way to manage the distraction.
Again, get your idea into the hands of your audience! Pieter Levels, who recently created buzz by focusing on 12 Startups in 12 Months told TricinaElliker in an interview with ThinkApps that "building stuff and finishing it gets you ahead of 99% of the people out there."
The execution of the idea is what drives revenue and captures your audience. Without the idea you have no business.
Contact me if you'd like to chat!  AND, don't forget to signup to access the Ultimate Startup Checklist!